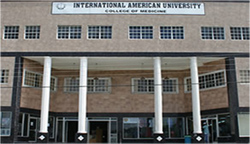 Saint Lucia
American International Medical University (AIM-U) is an offshore medical school located on the Caribbean island of St. Lucia. Saint Lucia is a North American country under the British Commonwealth. It is located centrally in the OECS region and is a prominent member of Organization of American states. It operates a School of Medicine and a School of Nursing. It partners with universities and hospitals in the United States including Washington Adventist University (WAU) in Takoma Park, Maryland for independent support programs and offers joint classes with WAU for the AIM-U Premedical Science Program on the WAU campus. Future AIM-U programs on the WAU campus may include BSN Completion and Introduction to Clinical Science.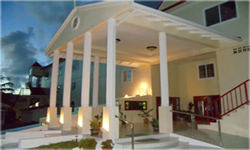 Students will be eligible to take Step 1 of the USMLE (United States Medical Licensing Examination) on completion of the basic science portion. Students complete Step 2 of USMLE (CK and CS) towards the end of the 2nd half of the course, 72 weeks of clinical rotations.
Students are awarded with an MD degree (Equal to MBBS in India) on successful completion of the course.
"Graduates who have completed USMLE step 2 are widely accepted to do residency (PG) in Hospitals in the United States"
As general information, 24,000 26,000 residency positions are available in American Hospitals, every year.
Basic Medical Science
Overview and Course Description Basic Sciences:
The curriculum for the Faculty of Medicine MD Program consists of two main components: the Basic Sciences Program and the Clinical Medicine Program.
The curriculum is derived mainly from the American medical education system, integrated with certain European elements of studying medicine. Students at AIMU must be motivated and focused, given that the curriculum is year-round with a minimum number of breaks. The Basic Sciences Program consists of five (5) semesters of 16 weeks each and is taught at the St.Lucia campus.
MD 5 is taught either at St.Lucia campus or US campus. The Clinical Program consists of six (6) semesters of 12 weeks each and is conducted either on St.Lucia or in the United States.
AIMU promotes hands-on experience and exposure to patient care throughout the MD program. The availability of Hospitals and Clinics in St. Lucia allows such integration to be possible.
Students are encouraged to use their knowledge and skills creatively, whether it concerns the human body in health or disease. The prevention of disease and the promotion of good health are considered important aspects in educating a well-rounded physician.
AIMU believes that a solid science foundation is essential for any Physician. This foundation is laid in the Basic Sciences Program. Students are required to complete about 140 credit hours of course work in five (5) semesters of 16 weeks. These semesters are numbered MD-1 through MD-5. This program is substantially more comprehensive than many other Caribbean medical programs because it integrates the European element of clinical exposure.
The Basic Sciences Program courses are presented in lecture format combined with laboratory exposure to allow for visual reinforcement and development of analytical skills. Because AIMU requires students to pass the NBME Step I before proceeding with the Clinical Medicine Program, the strong preparation provided by the Basic Sciences Program supports the student in achieving this important milestone.
DOCTOR OF MEDICINE (MD)
COURSE DURATION : 4 YEARS
TOTAL TUITION FEE : USD 44,000
ELIGIBILITY : 10 + 2 (Science stream with PCB 50%)
AIM-U offers MD (MBBS) for Medical students who want to pursue a dream career in America as a physician. AIM-U offers highly valuable MD/MBBS degree which is most economical in the North American Region
AIM-U is a MCI-approved Foreign Medical University, which offers the best and most secured pathway for your success. Join American International Medical University (AIM-U) for MD/MBBS program! Get a respected and fully accredited degree which is a very affordable gateway for US practice. Options are available for US-based Premedical and clinical program
Option
Students have the option of taking the 5th semester in Takoma Park, Maryland (USA).
If student choose this option: (Pre-Medical and Medical in St. Lucia Campus & Pre-clinical and Clinical in WAU –Washington Adventist University, Maryland, Washington.
Through our Maryland campus (AIMU-WAU Centre for Medical Science).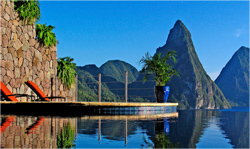 AIM-U provides proven and reliable pathway for US practice. Its curriculum has been developed by highly qualified leaders in the medical education in America. This is Evident in the recent residency match, where large numbers of AIM-U graduates have secured coveted residency positions in USA. Over 80 % of them were placed in the first-year residency match. It is also worth mentioning that in 2011, Five students secured 99 percentile in the USMLE, a record for any developing school.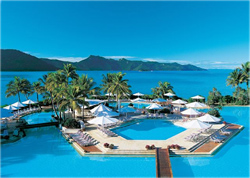 In India, many students have cleared MCI screening and gained entry into internships in prestigious teaching hospitals. AIM-U is beyond doubt a true international medical university. Many AIM-U students are now practicing in many countries including Middle East and South Africa.
AIM-U is approved by ECFMG (US Medical Council for IMG's), the Medical Council of Canada (MCC), the Medical Council of India (MCI) and the World Health Organization.
As a partner of Washington Adventist University, the school's clinical campus and administration is centrally located at Washington Adventist University campus in Takoma Park Maryland, USA. The School of Medicine's main campus is located in the "Simply Beautiful" island of Saint Lucia.
BENEFITS:
Excellent clinical experience at Victoria Hospital, Wellness Centers, and other health care facilities in Saint Lucia
State-of-the-art classrooms, learning resource center, and simulation laboratory facilities
Excellent preparation for the USMLE. AIM-U School of Medicine graduates have consistently exceeded IMGs pass rates and have secured coveted residency placements
The curriculum integrates the principles of holism, diversity, and caring, and emphasizes critical thinking, communication, leadership, and, as well management principles and skills
Options for clinical rotation in Saint Lucia and in Maryland, USA
POST-MD PROGRAM
COURSE DURATION : 1 YEAR (DIPLOMA)
TUITION FEE: USD 39,500
Are you an International Medical Graduate?
Are you licensed in your country of origin? (Program option available for IMGs without license)
Are you willing to gain valuable American clinical experience with temporary license?
Wish to develop respected practice in your home country with exposure to state-of-art technology gained during this program?
Wish to gain most needed clinical experience for your US residency?
The Post MD program is offered to Physicians with license to practice (MBBS). This program will facilitate International Medical Graduates (IMGs) to gain clinical experience in their opted specialty. IMGs will have opportunity to secure temporary license through the following available options:
Post MD Diploma Program (one year)
Post MD Certificate Program (6 months)
Post MD Externship 6 months (No temporary license privileges available)
COURSE DURATION : 1 YEAR; 6 MONTHS
COURSE FEE : USD 39,500; USD 28,500; (For Post MD Externship without temporary license – USD 23,500)
BENEFITS:
A one- year program with temporary license* to gain clinical experience offered in all specializations in Chicago, Illinois, USA
Opportunity for additional preparatory guidance to complete the USMLE in parallel with the course to apply for NRMP (Residency)
Hands-on experience in learning medicine within the American system, which is crucial for US Residency (PG)
Guidance and counseling for Residency (PG)
Availability of general and specialization options
Issuance of Diploma/Certificate and letter of recommendation at the end of the program
The license will be issued on a temporary basis, however for full licensure Medical Graduates must apply through NRMP with ECFMG Certification.
Eligibility
Licensed Physician (MBBS or equivalent)
MBBS holder without license for Post MD Externship