European Teaching University (ETU) is one of the most dynamic and excellent universities in Europe and CSI nations.
European University is most preferred university for MD (MBBS) studies in Georgia. It was found in 2003 AND accredited since: 2010 European University also known as European Teaching University (ETU).
The objective of the program is to prepare specialists in the field of health care for professional practice. Not just to provide theoretical knowledge to the graduates of the program, but also to develop clinical skills and form ethical values which are very important for this profession.
ETU is approved by Medical Council of India and listed by WHO and FAIMER in the world directory of medical schools. All the degrees issued to foreign students are fully legalized and apostatized by the Foreign Ministry of Georgia. All Indian student can continue their practice anywhere in Europe and can also do practice in India after giving (MCI) Medical council of India screening test.
European University has 8 Departments and Center: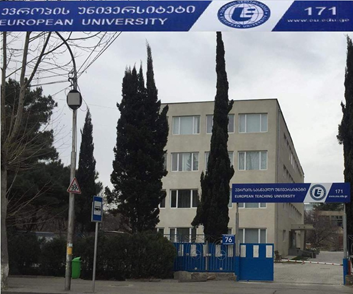 Department of Life Sciences
Department of Pharmacy
Department of Anatomy, Physiology and Neuroscience
Department of Dentistry
Department of Surgery
Department of Therapy
Clinical Skills Centre
Centre for Academic Success and Achievement
Experience and Qualified staff are available in the university. Specialist doctors are invited to contribute their experience and knowledge.
The university provides the modern technology base study system with paper books as well as E-books. Classrooms of the university are fully furnished with projectors, display and essential equipment for projects and projects. Management also organize projects, tracking and many other activities to enhance the knowledge.
And homely environment provided to students. Indian food is available; security of students is also the priority for the University. Many international students are studying at the European University campus, including the students from India.
Facts about European University:
It is one of the Popular university in Georgia.
European Credit Transfer and Accumulation System based education, in accordance with international criteria.
Recognized/Listed by the following: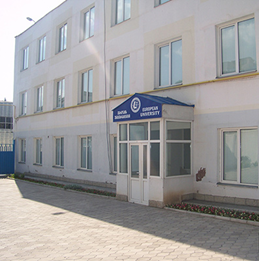 Ministry of Education & Science of Georgia
Ministry of Health, Labour and social Affairs of Georgia
World Federation for Medical Education (WFME)
World Health Organization (WHO)
International Directory of Medical Education (FAIMER)
Medical Council of India (MCI)
RMC Educational Service Center assures that students can take admission for MD program with full confidence. RMC offers all information and assistance to students who wish to enroll for MBBS course in European Teaching University, Georgia (Europe)
General Information: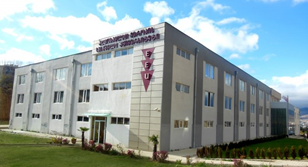 Language of Instruction: English
Type of the Educational Program: Academic
Status of the Programme - Accredited
Degree Qualification: Medical Doctor, MD
Duration: 5 Years/12 semesters
Program Capacity: 360 credits
Tuition Fee –
4500 US$ (all consecutive years)