Petre Shotadze Tbilisi Medical Academy is also known as Tbilisi Medical Academy. TMA is located in Tbilisi, Georgia. TMA was founded in 1992 by Petre Shotadze and it was renamed after their death. TMA is the oldest private medical schools in Georgia with almost 26 years of experience.
TMA is staffed with highly qualified academic staff and is providing medical education in accordance.
TMA or Tbilisi Medical Academy offers two programs – one in Medicine and the other in Dentistry. TMA offer 6 year of MD degree (MBBS) and educational programs he University has collaboration with many other reputed universities in Europe to which they offer various student transfer programs. The language of instruction is in English.
6 Year MD (MBBS) program consists of three parts:
Basic Subjects – I to III Years
Clinical Subjects – III to V Years
Clinical Rotation – VI Year
TMA enroll more than 500 students every year from different countries like USA, UK, India, Iraq, Nigeria, Bhutan, Egypt etc. Over more 150 students take admission from India as well.
TMA provides homely environment to students. The university is furnished with all facilities for students like best food, clean rooms and superior security.
Mission of Tbilisi Medical Academy is to raise competitive professionals, in accordance with the requirements of modern medical profession and demands of today's medical job market.
The Goal of Tbilisi Medical Academy is to elaborate independent and critical thinking to the students that will support highly qualified specialists in the future.
Facts about PETRE SHOTADZE Tbilisi Medical Academy
The 1st private Medical Institution in Georgia, with in 26 Years of History.
European Credit Transfer and Accumulation System based education, in accordance with international criteria.
Recognized/Listed by the following: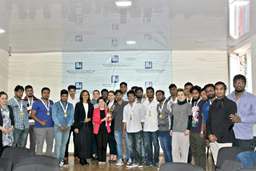 Ministry of Education & Science of Georgia
Ministry of Health, Labour and social Affairs of Georgia
Association of Medical Education in Europe (AMEE)
Association of Medical School in Europe (AMEE)
World Federation for Medical Education (WFME)
World Health Organization (WHO)
International Directory of Medical Education (FAIMER)
International Federation of Medical Students' Association (IFMSA)
European Medical Students Association (EMSA)
Medical Council of India (MCI)
Tuition Fee: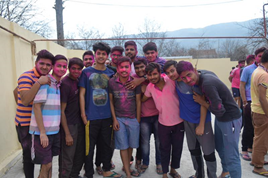 Note -
First year tuition fee should be paid in one installment, during the enrollment process. From second year, tuition fee can be paid in two installments.