Kharkiv National Medical University (KNMU), formerly known as Kharkiv Medical Institute and Kharkiv State Medical University, is a medical university in Kharkiv, Ukraine.
At present, over 700 teachers work at the departments of the university. Staff capacity is 5 corresponding members NAMN Ukraine, 17 Honored Scientist of Ukraine, 2 Honored high school Ukraine, 13 distinguished doctors of Ukraine, 8 winners of the State Prize of Ukraine
in Science and Engineering, 28 academicians of the public academies of Ukraine, 28 employees - Member of International Medical Associations;. Since 1951, the University has been training medical personnel for countries of the Eastern Europe, China and Mongolia, and since 1961 it has been training students from other countries of Asia, Africa and Latin America. At present, there are about 2000 foreign students in the Kharkiv National Medical University who study at the Preparatory Department, Medical, Nursing and Dental Faculties, undergo postgraduate and clinical post-graduate (residency) courses as well as professional probation at departments of the University in Dental, therapy, orthopedics, surgery, oncology, urology, psychiatry, ophthalmology, obstetrics and gynecology, as well as other medical specialties. The University has trained over 5000 specialists for 86 states of Europe, Asia, Latin America, Middle East countries. Among them there are 3 Doctors and 70 Candidates of Medical Science, about 200 clinical post-graduates (residents).
The history of the higher medical school in Kharkiv is more than 200 years long and Closely connected with the history of V.N. Karazin Kharkiv National University, because it sprang from its Medical Faculty. The University was founded in 1805, a decree about its foundation was signed by the Russian Tsar Alexander I, and the first Statutes of the University were approved at that time.
In the 19th century, widely known doctors and scientists taught at the medical faculty of the university and worked in practical medicine. It was them who, for the first time in the Russian Empire, performed operations of ovariotomy, total resection of the stomach, operations on the open heart, as well as made significant scientific discoveries. In 1887, a special building was erected for the anatomical theatre of the Medical Faculty (now it houses the Department of Human Anatomy of our higher school); in 1896, four independent University clinics were built, namely: therapeutic, surgical, obstetrical and ophthalmological.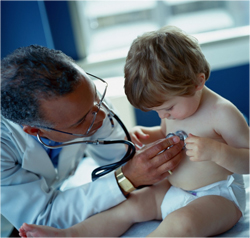 In 1910, the Kharkov Medical Society, which was created on the initiative of professors of the Medical faculty, founded the Women's Medical Institute, where higher education was given to women.
In 1920 the Medical Faculty of Kharkov University was united with the Women's Medical Institute, and Kharkov Medical Academy was founded; one year later the latter was given another name: Kharkov Medical Institute. Among its teachers there were a lot of outstanding pedagogues and scientists; streets of the City of Kharkov were named after some of them. These are: physiologist Danilevsky V.Ya., surgeon Trinkler N.P., anatomist Vorobyov V.P., ophthalmologist Girschman L.L., therapeutist Frankovsky V.A.
Many research institutes, hospitals and clinics were founded on initiatives of lecturers of KNMU. These are, in particular, the Institute of General and Emergency Surgery, Malaya Institute of Therapy, Shapoval Regional Clinical Centre of Urology and Nephrology, etc. They became the basis for scientific and medical work of our University Departments in these fields.
In 1951, the University started training of foreign students. By now, the University has trained more than 3,600 specialists for different countries of the world.
In 1994, by a Decision of the Cabinet of Ministers of Ukraine, Kharkov Medical Institute served as the basis for founding Kharkiv State Medical University; the latter received the highest 4th category by results of its accreditation and fully justifies it today. In 2007 our University received the National status.
Academics
The degree (MBBS, BDS, MD, MDS, MS, Nursing) of KNMU is prestigious and recognized in many countries of the world. Among former graduates of the University there are ministers and members of parliaments in various countries, outstanding scientists and famous specialists who founded their own clinics abroad. Within the period of their studies the students undergo academic training in main medical specialties. They take part in examinations of patients, giving urgent aid, work at X-ray rooms, clinical and biochemical laboratories. Particular attention is paid to clinical rounds of patients, their management, filling in and arrangement of case histories with their subsequent analysis. Clinical and theoretical training of the students is performed at 56 departments of the University and the best clinics of Kharkiv with use of modern medical diagnostic and therapeutically equipment, computed provision of the academic process, a wide use of audio and video aids.
Historically, KNMU was the first higher medical educational institution in Ukraine.
It was founded as the Medical Faculty of Kharkiv.
In 1920, the Medical Faculty was united with the Women's Medical Institute, and Kharkiv Medical Academy was organized.
In 1921, the Academy was renamed as Kharkiv Medical Institute.
In 1994, the Institute served as a base for establishing Kharkiv state Medical University.
In 2007 Kharkiv State Medical University was renamed as 'Kharkiv National Medical University
Campuses and buildings
The University has a complex of modern buildings to provide the teaching process, and 5 hostels. All the students of the graduate and post-graduate stages of training are provided with hostels.
The University has 65 departments. The departments are equipped with modern classrooms and have all the opportunities for high-quality training of students.
The Departments, which provide the training for the 1st – 3rd year students, are located in 4 buildings of the University. The Departments, which provide teaching clinical subjects, are located at the Scientific-Practical Medical Centre of KNMU, Ukrainian Research and Practical Medical Centre of Obstetrics, Gynecology and Reproductology, Institute of Occupational Hygiene and Occupational Diseases of KNMU, Ukrainian Institute of Clinical Genetics, University Dental Centre of KNMU, 9 regional, 10 city and 5 departmental medical units. The Educational-Scientific Centre of the University is equipped with classrooms for phantom techniques of education.
Institutes and faculties
7 faculties;
Educational Research Institute for Postgraduate Training at Kharkov National Medical University;
Medical college;
2 research institutes: Research Institute of Occupational Hygiene and Occupational Diseases, Ukrainian Institute of Clinical Genetics;
Central research laboratory;
4 research laboratories;
Medical training and research unit of Kharkov National Medical University "University Dental Centre";
Scientific-Practical Medical Centre of KNMU.
GRADUATE MEDICAL COURSE
MD (M.B.B.S)
DURATION OF THE COURSE: 6 YEARS.
MEDIUM OF INSTRUCTION: ENGLISH/RUSSIAN
Tuition Fee: 3500 US $/Year (English Medium)
Accommodation & Medical Insurance: Total 700 US $/Year