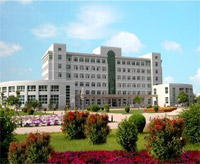 China Medical University is a university in the city of Shenyang, Liaoning, China under the provincial and central governments. It was founded in Ruijin city, Jiangxi province in 1931. China Medical University is one of the top ten medical schools in all over the country. CMU was a university affiliated with Ministry of Health previously and became a university co-constructed by Liaoning Province together with MOH in the year 2000. CMU was approved by Ministry of Education to recruit international students in 1976. CMU has been teaching medicine in English medium since 1976 and begun its MBBS programs in English and Japanese languages in 2005, which was approved by MOE in 2007. Its MBBS program in English medium has reached a leading level in China and won high international reputations. CMU is recognized by World Health Organization and the graduates of MBBS program are eligible to take the Medical Licensing Examinations held by the medical councils in different countries such as MCI, PMDC, USMLE, HPCSA, and SCHS etc.
History
The China Medical University (CMU) was the first medical school established by the Chinese Communist Party. Its precursor was the Chinese Workers'-Peasants' Red Army Military Medical School and Chinese Workers'-Peasants' Red Army Health School which had been founded in Ruijin city, Jiangxi province, in 1931. After the Long March with the Red Army, it was relocated to Shanbei.
In 1940 comrade Mao Zedong proposed, and the central committee of the Chinese Communist Party approved, the name of the school being changed to China Medical University. In July 1946 the university was ordered to enter northeast China with the army and reached Hegang city, Heilongjiang province. In November 1948 the whole northeast of China was liberated and the university was ordered to move to Shenyang. In 1948 and 1949 it absorbed the medical school formerly operated by the (Japanese) South Manchuria Railway (the South Manchuria Medical College and the Mukden Medical College whose origins go back to 1892 when Dr Dugald Christie founded the Shenjing Medical School.
Clinical Medicine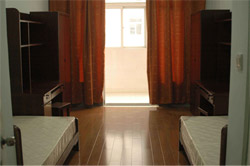 China Medical University has been authorized by the Education Ministry to admit foreign students in 1976. Since then, CMU has established good exchange and cooperative relations with 78 universities, institutes and institutions in Japan, USA, England, France, Russia, South Korea and Canada etc; Many internationally famous professors have been conferred honorary titles of CMU; 52 important international cooperation projects have been conducted. Stable cooperation relations have been set up with other countries on 40 disciplines. In 2011, there are about 404 foreign students and students from Hong Kong, Taiwan and Macau studying in China Medical University.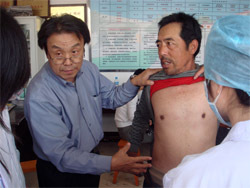 China Medical University now has 7 scientific technique enterprises; 3 affiliated comprehensive general hospitals and 1 Dental Hospital with total beds of above 4,000. The library with its more than 823,000 volumes of collections is the northeast regional center of National Medical Literature Resources Sharing Network of the Health Ministry, northeast knot of China Medical Information Network, and a national consulting unit for the science and technology of medicine and health. CMU sponsors and publishes 10 magazines on national and provincial levels. The laboratory animal center of CMU, which breeds 23 species and strains of experimental animals for teaching and research, is also the provincial centers of laboratory animals and their quality control. At present, CMU has 28 colleges, faculties and sections with the total number of 54,000 registered students. 56 disciplines or specialties offering doctoral degrees, 67 disciplines or specialties offering master's degrees, 4 postdoctoral research stations, 13 specialties for undergraduates and 10 higher technical specialties
Fee Structures
General Medicine – 40000 RMB/Year
Hostel – 6000 RMB/Year
China Medical University, Shenyang- MBBS
China Medical University (CMU) is established in Shenyang city, Liaoning. China Medical University (CMU) was founded in 1931 in the city of Ruijin in the Jiangxi province. China Medical University is one of the best universities offering MBBS course in China, highly ranked by WHO is situated in Shenyang city. CMU is one of the top medical University in China in the latest ranking of the medical colleges and universities of China. CMU is also listed as one of the best medical universities in China offering medicine study. The Shenyang city is in Jiangxi province there are also many well-known Chinese universities which are situated and it is considered that city has the maximum number of top and best medical colleges in China to study medicine abroad. The MBBS program structure at CMU is specially constructed to suit the requirements of international students who choose for Chinese medical education and want to study MBBS in Best and Top Medical college of China. Medical universities to pursue MBBS in China for Indian students offer a best quality medical education and experience with a low cost in corresponding to the cost of medical degree in Indian Medical Colleges. The China Medical University was established in Shenyang city in the year of 1931, almost 67 years of medicine teaching experience in medical colleges is certainly good enough for you to understand the quality of medical education. The China Medical university is funded by Government of China and is accordingly, able to offer high quality medical education at affordable fees and accommodation cost to study 6 year MBBS program in China Medical University. MBBS offered by China medical university is one of the best medicine study in the world. Scholarship is also available for studying MBBS in China. The China Government allowed a total intake of 100 international students each year. Indian students can get 30 admissions in China medical college and other MCI approved universities in China.